Double Chocolate Milk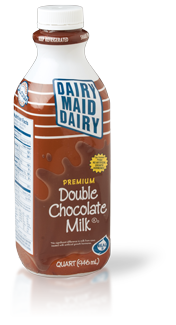 Our Double Chocolate Milk is every kid's (young or old) favorite! We start with only the freshest of Whole milk and blend in our finest selection of chocolate. While some milk companies put in a little chocolate we say…. "Bring it on!" and add a bit more chocolate. This gives our Dairy Maid Dairy "Double Chocolate Milk" the creamy, smooth finish that your taste buds deserve!
Did you know that it has been found that Chocolate Milk is one of the very best ways to refuel and rehydrate after working out or conducting strenuous activities? The all-natural ingredients found in our milks replace the nutrients lost and have been found to help speed up recovery times!
Low Fat Chocolate Milk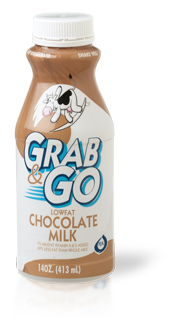 We have just added to our family our Low Fat Double Chocolate Milk. When you taste it you won't believe that it's low fat because we have worked tirelessly to prefect a taste that isn't watered down. Low Fat, plus Smooth and Creamy can be in the same sentence with our Dairy Maid Dairy "Low Fat Chocolate Milk."
Strawberry Milk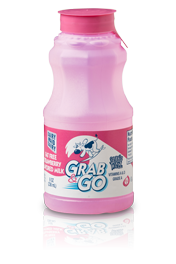 Dairy Maid Strawberry Milk