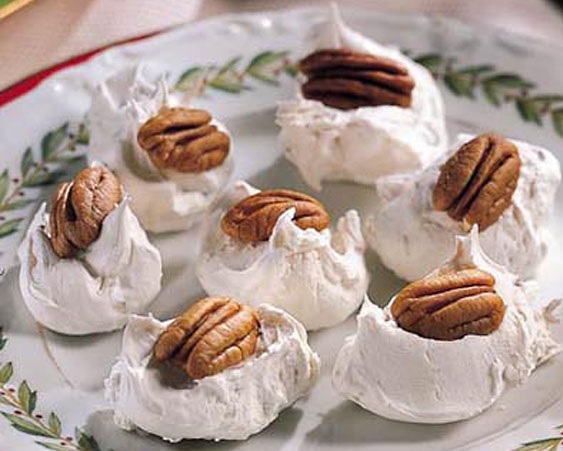 Old Fashioned Divinity
½ cup Light Corn Syrup
2 ½ cups white sugar
½ cup water
¼ tsp salt
2 fresh egg whites
1 tsp Vanilla Extract
Combine corn syrup, sugar, water and salt in saucepan.  Cook over medium heat until candy thermometer resisters 260°  or syrup spins a 6 inch thread from the tip of a spoon.  When syrup is almost to temperature, beat egg whites until stiff but not dry in a large bowl.  Slowly pour syrup mixture in thin stream over the egg whites, beating at a high speed until mixture holds its shape and begins to lose gloss. Beat in vanilla.
Drop into mounds from the tip of a teaspoon onto wax paper.  Top with nuts, sprinkles, cherries or serve plain!
Let stand until well set.  Store in an airtight container.