For Each Sandwich you will need….
2 slices bread

1 teaspoon mayonnaise

1 teaspoon prepared mustard

2 slices cooked ham

2 slices cooked turkey meat

1 slice Swiss cheese

1 egg

1/2 cup of Dairy Maid Dairy Milk milk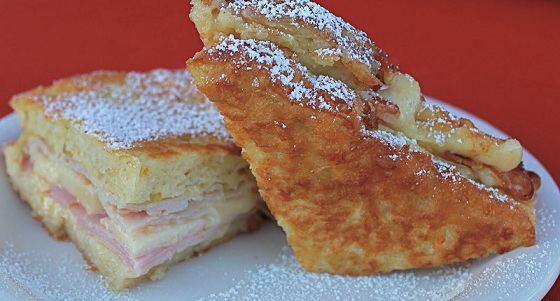 Directions
Spread bread with mayonnaise and mustard. Alternate ham, Swiss and turkey slices on bread.
Beat egg and Dairy Maid Dairy milk in a small bowl. Coat the sandwich with the egg and milk mixture. Heat a greased skillet over medium heat, brown the sandwich on both sides. Sprinkle with powdered sugar and serve with dill pickle spears!    Serve hot.