Italian Chicken and Rice
Ready in 15 minutes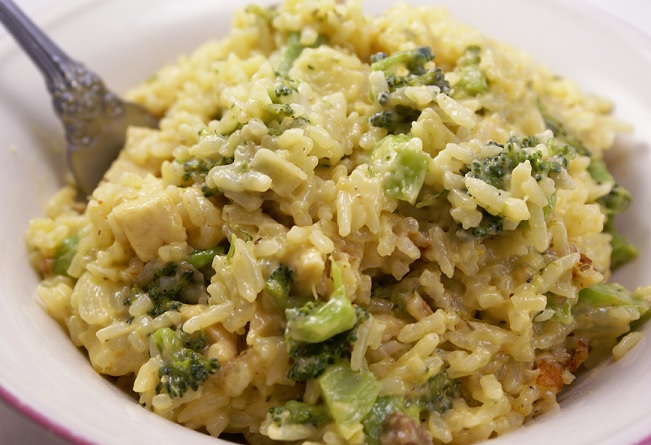 1 tbs olive oil
1 lb boneless skinless chicken breasts cut into strips
3 cups of cut up veggies such as broccoli, peppers, mushrooms, asparagus, etc.
One can (14 ½ oz) Swanson Chicken Broth
2 cups instant white rice, uncooked (if preferred, use brown rice)
¼ cup  Italian Dressing (creamy) or House Italian Dressing
Heat oil in skillet on medium heat.  Add chicken and cook/ stir until lightly browned.
Add chopped veggies.  Cook and stir until tender crisp.  Stir in Chicken broth and bring to a full boil.
Stir in rice and salad dressing.  Reduce heat to low.  Cook 5 minutes or until liquid is absorbed and chicken is fully cooked.