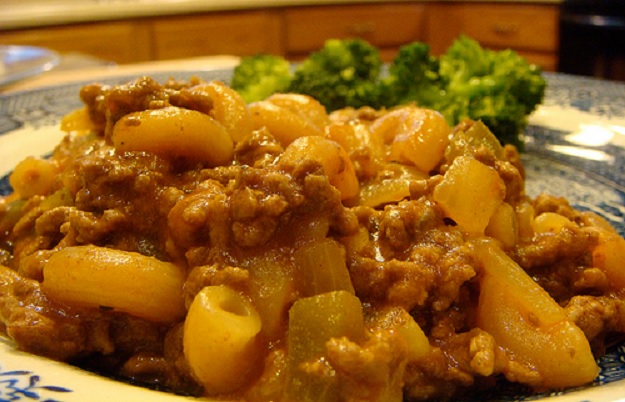 HAMBURGER (or ground turkey) GOULASH
1 (1 lb.) pkg. noodles of your choice
1 med. onion finely chopped
1 1/2 – 2 lbs. ground beef or turkey
1 lg. can crushed tomatoes
1 tsp. salt
1/4 tsp. pepper
Other seasonings can be added according to your taste!
Cook pasta and drain.  Brown ground beef or turkey in a large saucepan or frying pan. Add onion, salt,  and pepper. Mix in cooked  pasta into a large serving dish. Add meat mixture.  Top with shredded cheese if desired.