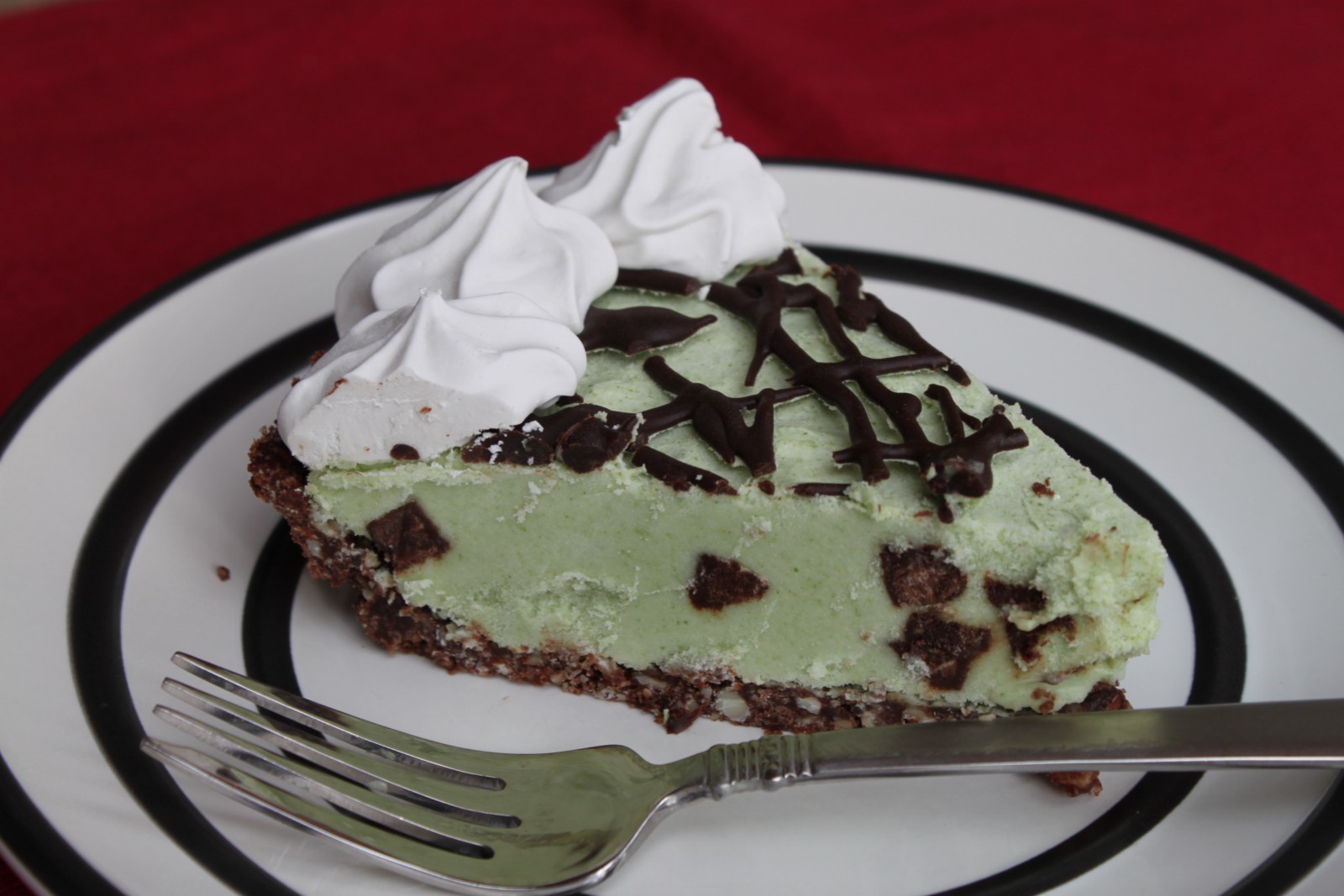 GRASSHOPPER ICE CREAM PIE
1 pt. vanilla ice cream, softened
2 tbsp. lemon juice
2 tbsp. green creme de menthe
2 tbsp. white creme de cacao
3 c. (8 oz.) Cool Whip, thawed
1 (9 inch) chocolate crumb crust
Or use 6 drops green food coloring, 1 teaspoon vanilla and 1/4 teaspoon
peppermint extract.
Combine ice cream, lemon juice, creme de menthe and creme de cacao
in bowl. Fold in Cool Whip, blending well.
Freeze if necessary, until mixture will mound. Spoon into crust. Freeze
until firm, at least 4 hours. Garnish with chocolate curls, if desired. Store
any leftover pie in freezer.