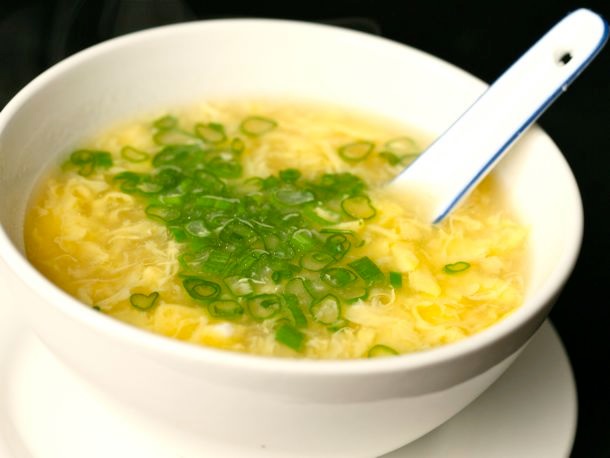 Egg Drop Soup from my son, Nick who says, "I learned how to make this watching YOUTUBE videos".
1 qt. chicken broth (I use Swanson's)
1/4 c. Argo cornstarch
1 egg, well beaten
2 tbsp. chopped scallions
pepper
Mix cornstarch with 1/4 cup cold broth; set aside. Heat remaining broth to boiling;  add cornstarch, and mix well. Simmer several minutes to thicken.
Remove from heat, and slowly pour beaten egg into soup, stirring constantly with wooden spoon so egg forms fine threads.  If you have chopsticks,  drizzle the beaten egg down the chop stick for extra fine egg threads! 
Pour into bowls and sprinkle with scallions and black pepper