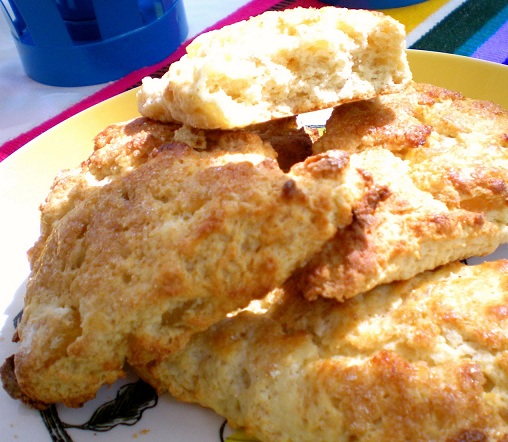 Cheddar Bacon Buttermilk Scones
Ingredients
3 cups all purpose flour
1 tsp baking soda
1 1/2 tsp salt
1 1/2 cups cheddar cheese, grated
1 cup fried bacon, chopped into bits
2 Tbsp onion powder
1 Tbsp garlic powder
1 stick butter
1 1/2 cup Dairy Maid Dairy Buttermilk
Directions
1. Sift together dry ingredients. Cut in butter. Add cheese and bacon. Mix well. Stir in buttermilk until blended.
2. Divide dough in half and flatten into about 1/2 inch thick round. Score each round into 8 pieces.
3. Place on greased cookie sheet about 1 inch apart and bake at 400 degrees for about 20-25 mins. Serve warm or at room temp.
  Serves: 16