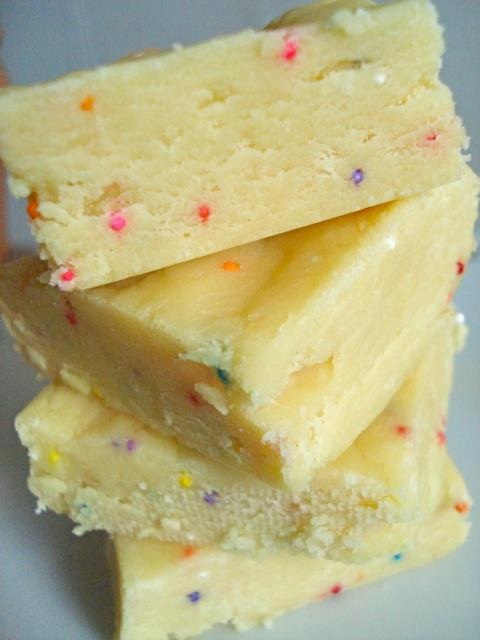 Cake Batter Fudge – 10 Minute Recipe
INGREDIENTS:
yellow cake mix
butter (cut up)
Dairy Maid Dairy Milk
confectioners' sugar
sprinkles
DIRECTIONS:
1 cup yellow cake mix + 1 cup confectioners' sugar in microwave safe bowl
Mix together.
Add 1/2 stick (1/4 cup butter) and 1/4 cup Dairy Maid Dairy Milk.   Don't mix.
Place in microwave for 2 minutes.  Take it out and stir immediately.
Now it looks like cake batter. But sweet. And delicious. Mix in sprinkles and pour into a greased pan.
Refrigerate for 1 hour, then cut into squares. 
All the goodness of sweet fudge without the candy thermometers.
No equipment. No mess. 1 bowl.