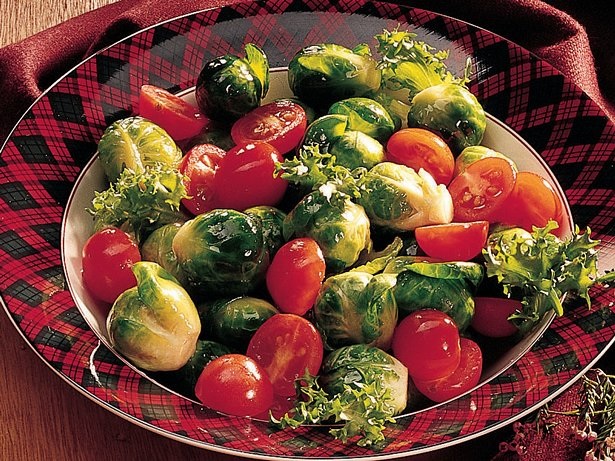 Brussels Sprouts and Tomato Salad (serve cold)
This is a very impressive  looking and tasty dish.  I line the whole serving dish with lettuces for more effect.
2 pkgs (10 oz each frozen Brussels sprouts or 1 ½ lb fresh / cooked)
¾ cup oil and vinegar salad dressing
½ pint cherry tomatoes
Lettuce to line serving dish
Cook  Brussels sprouts as directed.  Pour salad dressings over hot sprouts and toss until well coated.   Cover and chill for 3 hours or longer.  Before serving, cut cherry tomatoes in half and add to mixture. Toss well.  Line serving dish with lettuce and arrange sprouts and tomatoes on dish.  Serve cold.