Crispy Ginger Men
Ingredients:
3 cups Cheerios® cereal
2 cups coarsely chopped gingersnap cookies (about 30 cookies)
1/4 cup butter
1 bag (10.5 oz) miniature marshmallows (5 1/2 cups)
1/2 cup white vanilla baking chips
1 teaspoon vegetable oil
Assorted decorating candies, if desired
Betty Crocker® Fruit by the Foot® chewy fruit snack rolls (any flavor), if desired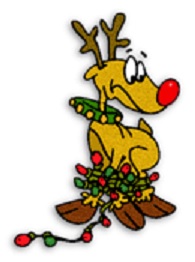 Directions:
In large bowl, mix cereal and chopped cookies. In 2-quart nonstick saucepan, melt butter. Add marshmallows; cook and stir over medium-low heat until marshmallows are completely melted. Pour over cereal mixture; mix until coated.
Line cookie sheet with waxed paper; spray paper with cooking spray. Spray 3 3/4-inch open gingerbread man cookie cutter with cooking spray; place on cookie sheet. Spray hands well with cooking spray. Firmly pack cereal mixture evenly into cookie cutter, filling cutter completely; push out of cutter. Repeat until all mixture is used. Let stand until set.
In small resealable freezer plastic bag, place baking chips and oil; seal bag. Microwave on High about 1 minute or until softened. Gently squeeze bag until mixture is smooth. Refrigerate 2 minutes or until slightly set. Cut off tiny corner of bag; squeeze bag to pipe melted chips over cookies as desired to decorate, using small dots to attach candy. When decorations are set, cut strips of fruit snack and tie around necks for scarves.