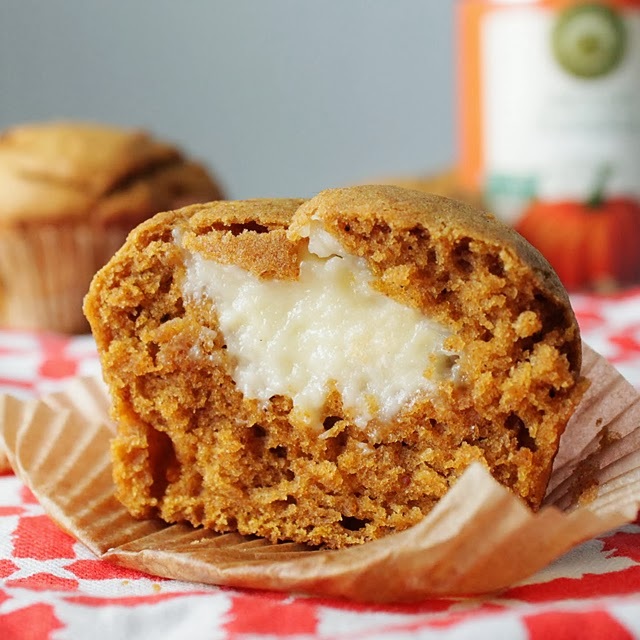 PUMPKIN MUFFINS with Cream Cheese Filling
2 eggs, slightly beaten
1/2 c. canned pumpkin
1/2 c. milk
1/4 c. vegetable oil
1 1/2 c. all-purpose flour
1/3 c. sugar
3 tsp. baking powder
1 1/4 tsp. ground cinnamon
1/2 tsp. salt
1/4 tsp. ground nutmeg
CREAM CHEESE FILLING:
3 oz. cream cheese
1 tbsp. sugar
1 tbsp. milk
Preheat oven to 400 degrees. Grease bottom of 12 muffin tins or line with paper cups. Combine ingredients for filling, mixing until smooth. Set aside. Mix eggs, pumpkin, milk and oil. Stir in remaining ingredients until flour is moistened. Fill muffin cups 2/3 full.
Divide cream cheese filling among muffins, about 1 teaspoon for each. Place filling on top of each muffin and swirl into batter with knife. Bake 20-22 minutes.