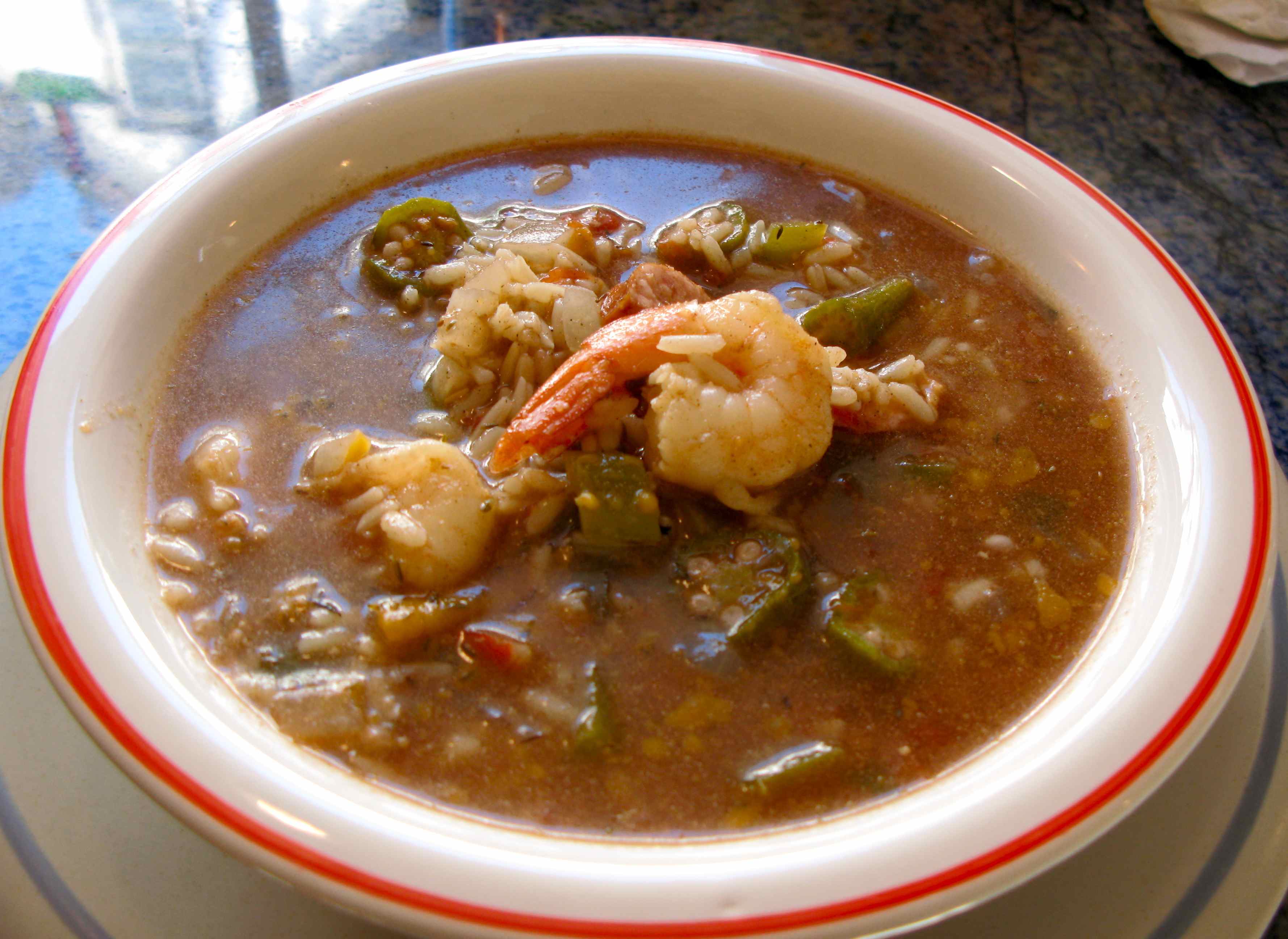 CHICKEN & SHRIMP GUMBO
2 whole chicken breasts – boiled and pulled (left-overs work well)
1/2 pound shrimp, boiled and peeled
1 piece of celery, chopped to 1/2 inch pieces
1 can cream of chicken soup
1/2 can diced tomatoes
1/2 cup onion, diced
3 cups water
10-12 green olives
1 bay leaf
1/2 teaspoon real bacon bits
1/2 cup broccolli, fresh, uncooked
pinch cayenene pepper
splash Worstershire sauce
1/2 teaspoon Frank's Hot Sauce
1/2 teaspoon Old Bay seasoning
1/2 teaspoon Chef Paul Prudhomes all-spice seasoning
Add all ingredients into 4 quart pot. Place on medium high and cook for
approximately 1 hour.   WARNING: This is a spicy dish so if you don't care for spicy, adjust spices and hot sauce according to taste!