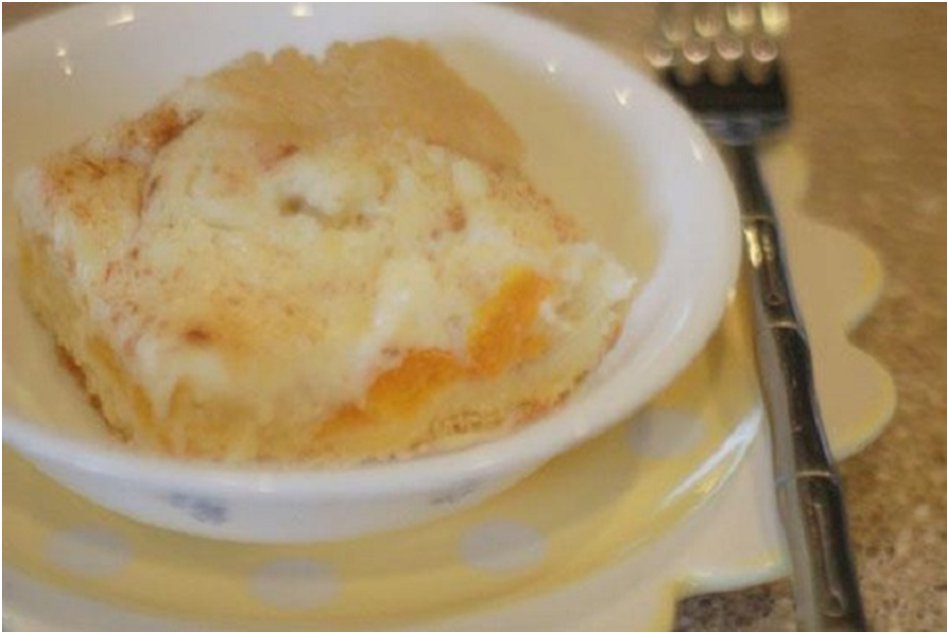 ¼ cup self-rising flour
1 pkg (3 1/8 oz) vanilla instant pudding
½ cup Dairy Maid Dairy Milk
3 tbs margarine (softened)
1 egg
1 can (16 oz) sliced peaches drained BUT SAVE JUICE
½ cup sugar
1 8 oz pkg cream cheese (softened)
1 tbs sugar
¼ tsp cinnamon
Combine flour, pudding mix, Milk, margarine and egg. Beat 2 minutes on medium speed. Pour into a 9" square baking dish. Top with peach slices. Combine the ½ cup sugar, cream cheese, 3 tbs of the reserved juice and mix until smooth. Pour over peaches. Combine the 1 tbs sugar and cinnamon. Sprinkle over cobbler. Cook for 35 minutes at 350°. Cobbler FIRMS as it cools.