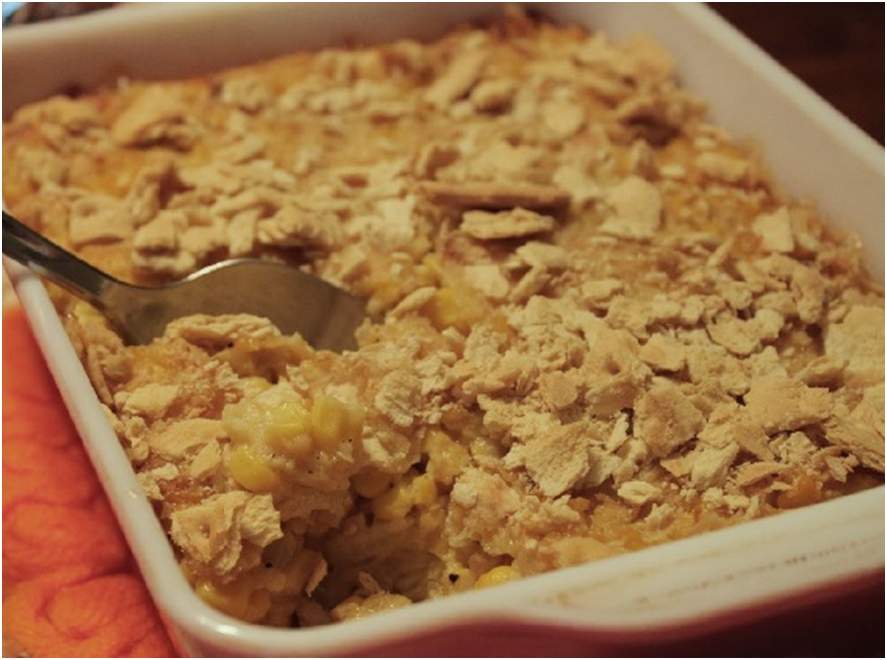 3 (16 ounce) cans of cream style corn
2 eggs slightly beaten
1 cup crushed saltine crackers
½ cup melted butter or margarine
½ tsp paprika
¼ tsp black pepper
Ham or chicken diced into small pieces
Directions: Pre-heat oven to 350°. Using non stick spray, 'butter' one 8 x 11 x 2 baking dish.
In a medium bowl, combine corn, slightly beaten eggs, diced meat, ¼ cup of melted butter and 1/2 of the cracker crumbs. Pour into your baking dish.
In a small bowl, mix the remaining butter, cracker crumbs, paprika and pepper. Sprinkle crumbs over the top of the casserole.
Bake at 350° for 30 to 40 minutes until the top is slightly browned and corn mixture is bubbly around the edges.
Serve with a salad for a healthy meal!