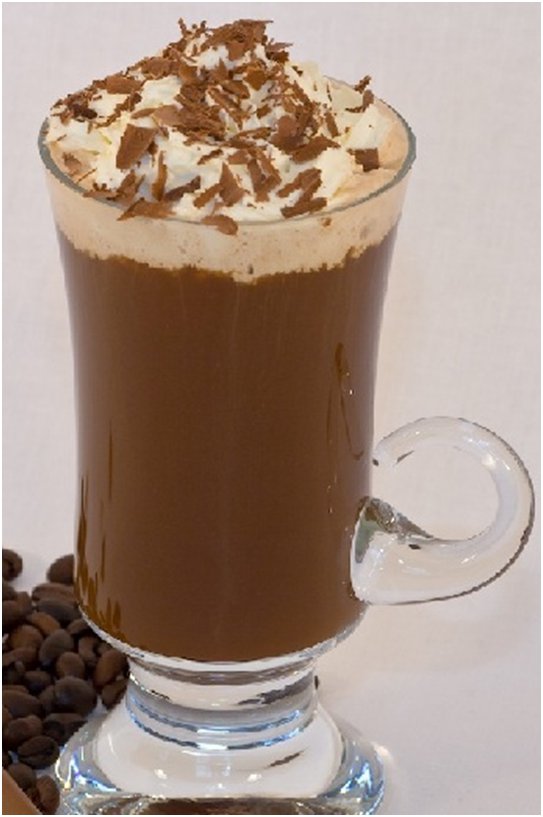 ¾ cup ground dark roast coffee
2 tsp cinnamon
6 cups water
1 cup Dairy Maid Dairy Milk
1/3 cup chocolate syrup
2 tbsp light brown sugar
1 tsp vanilla extract
Whipped Cream and more cinnamon for topping
Place coffee and cinnamon in filter of automatic coffee maker. Add water and brew.
In a sauce pan, blend milk, chocolate syrup and sugar. Stir over a low heat until sugar has dissolved.
Combine milk mixture and brewed coffee. Stir in vanilla and garnish each cup with whipped cream if desired!