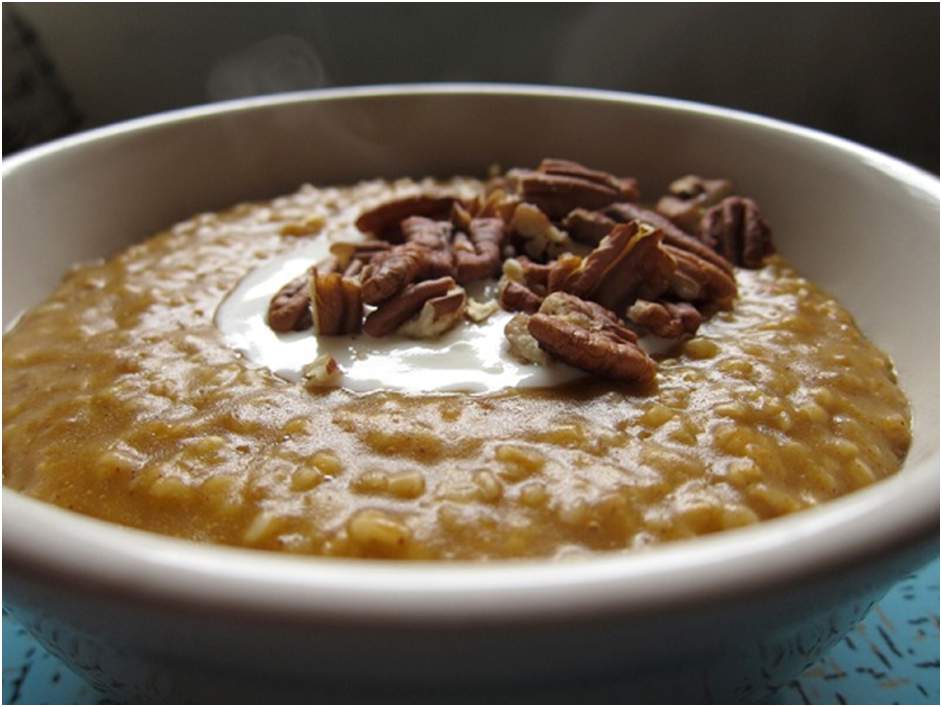 2 beaten eggs
3 1/3 cups Dairy Maid Dairy Milk
1 cup brown sugar
2 cups Quick Cook Oatmeal
¼ cup margarine
Pecans/ raisins/ slivered almonds for topping, if desired.
In a large saucepan, combine eggs, milk and sugar. Cook and stir over medium heat until slightly thickened. It'll take about 5 minutes. Stir in oatmeal and cook just until it begins to bubble, or about 2 – 3 minutes. Add margarine and remove from heat. Let stand for a few minutes and serve with more Dairy Maid Milk.