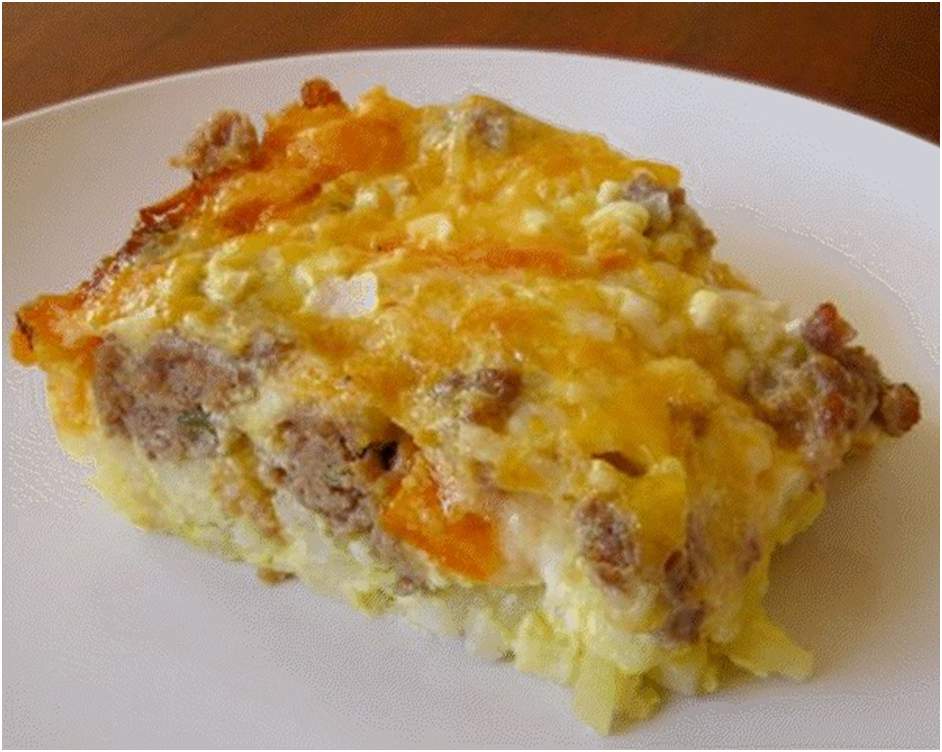 1 ½ pounds of cooked sausage or ham, cubed or shredded
10 eggs, beaten
1 cup or more (to taste) shredded cheddar cheese
5 slices of white bread, cubed (good way to use up slightly stale bread)
Salt and pepper to taste
Mix all ingredients and pour into a greased 9 x 13 casserole dish. Cover and refrigerate overnight. Remove from fridge and allow to warm a tiny bit while oven preheats as some dishes will crack if they go from cold to hot too quickly. Cook at 350° for 1 hour.