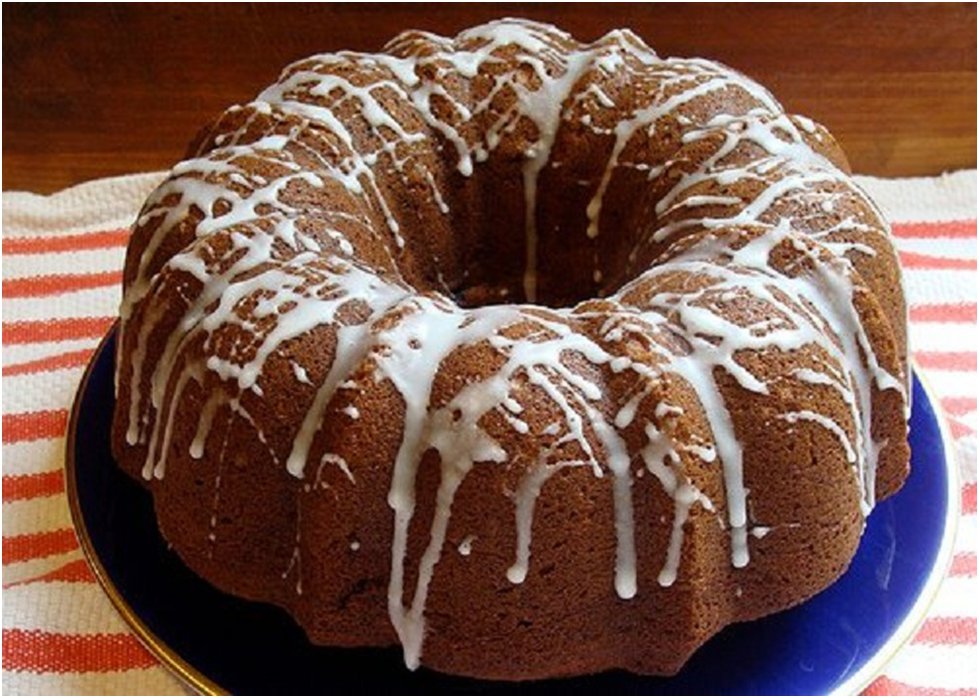 1 box yellow cake mix
3 large eggs
8 oz. cream cheese (room temperature)
¾ cup oil
1 large (6 oz.) box vanilla instant pudding
¼ cup sugar
¼ cup water
1 large can of blueberry pie filling
Mix all but berries with mixer on medium speed for 2 minutes. Remove berries from can and save aside as much of the 'syrup' as you can. Mix berries into batter and pour into a greased and floured Bundt pan. Bake at 350° for 1 hour. Cool for 10 minutes before removing cake plate. Allow to COMPLETELY cool.
Glaze:
1 cup powdered sugar
2 tbs water mixed with aprox. 2 tbs. of the syrup from the blueberries. Should look 'purple' Drizzle over cooled cake. OR skip the glaze and dust with powdered sugar.
Serve with a large glass of Dairy Maid Dairy Milk and enjoy!