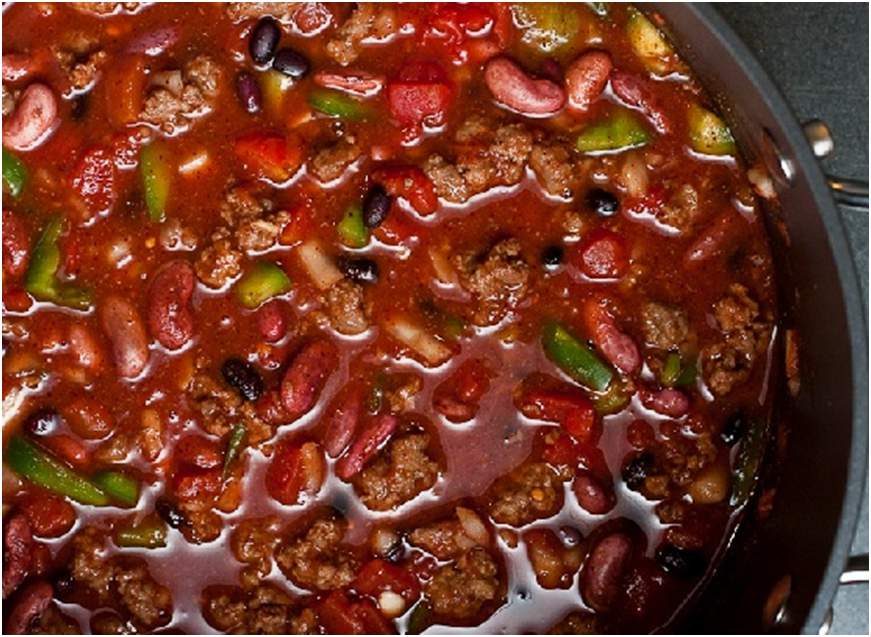 1 lb ground beef or turkey
2 cups of chopped onions
1 cup chopped peppers (I use green, red and yellow)
1 can (28 oz) diced tomatoes
1 can tomato sauce
2 tsp chili powder
1 tsp salt
1/8 tsp cayenne red pepper (ground/ not flakes)
1/8 tsp paprika
Black pepper to taste
Beans! I use 6 small cans. 2 cans of light kidney beans. 2 cans of dark kidney beans and 2 cans of black beans!
Brown meat and drain all fat. Stir in all except beans. Bring to a boil then reduce and cover. Simmer for 2 hours stirring as needed. Add beans and cook for about 30 more minutes until beans are hot.
To stretch the meal, server over cooked macaroni noodles.